STOWAWAY SUITES
Stowaway Suites brings California coastal-chic design to the Dalmatian Coast. It offers guests the experience of private luxury waterfront living with front row access to one of the most beautiful parts of Croatia, on the picturesque island of Korčula.
Stowaway Suites is the ultimate dream come true for the father and son developers behind Stowaway Homes LLC. During the summer of 2019, the Croatian born Americans (who now reside in Los Angeles) stumbled upon a charming, old stone villa during their annual visit to Croatia, in the magical bay, Zrnovska Banja. As luck would have it, the villa was available, and there began the journey of what ultimately became Stowaway Suites.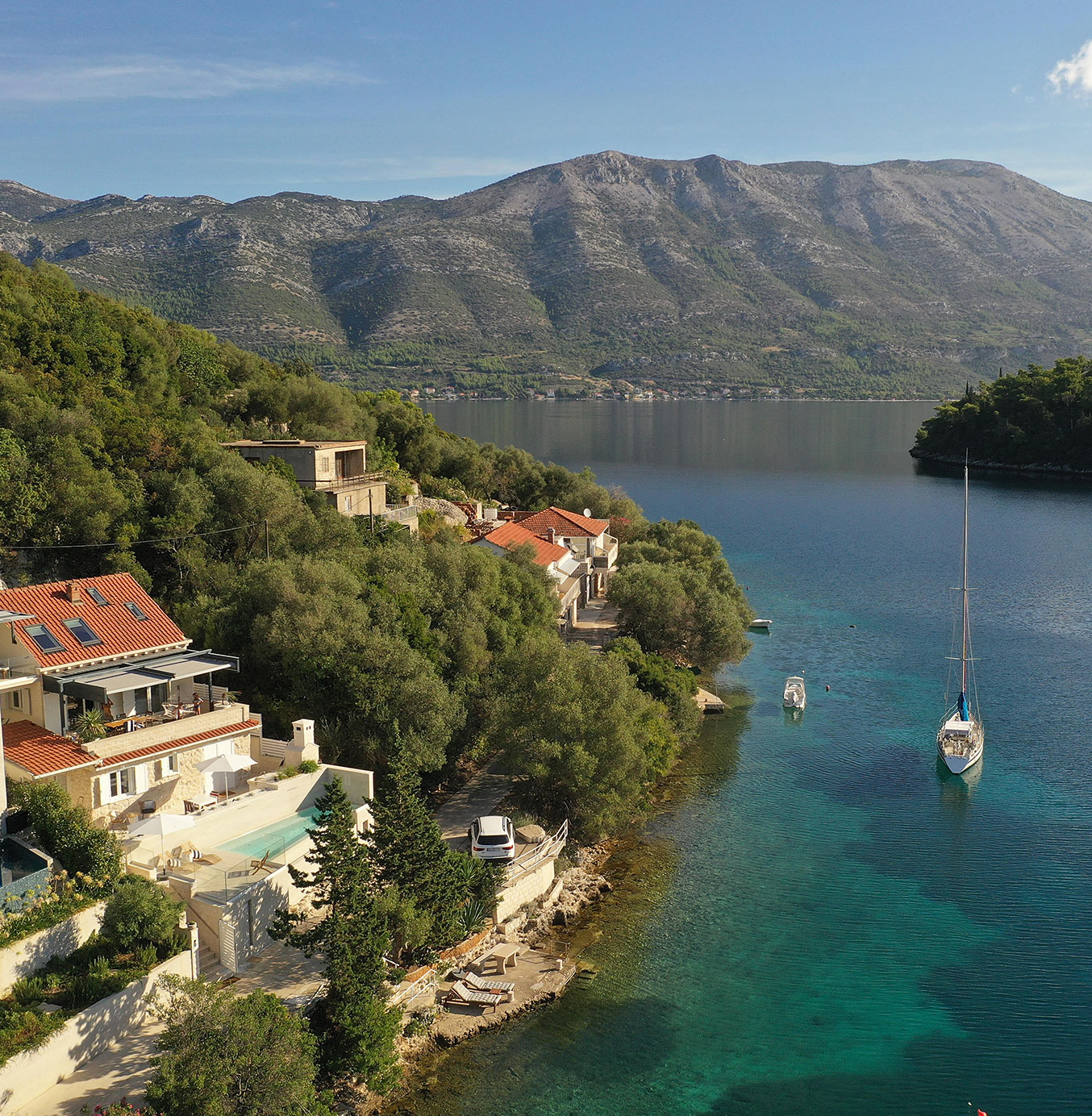 Wanting to share a piece of their homeland with family, friends, and guests, the developers spared no expense exacting their California inflected design, which includes an Instagram-worthy infinity plunge pool resurrected out of the Adriatic bedrock, a limestone beach deck with a private boat mooring, along with oversized terraces in each suite, providing all guests with 180 ° sweeping views of the bay. Each suite is exquisitely furnished throughout with thoughtful design that creates a comfortable, relaxed, and ready for lounging atmosphere that invites guests to unwind and experience traditional Dalmatian 'fjaka', a specific state of mind and body where one is truly at peace.
Villa & Suites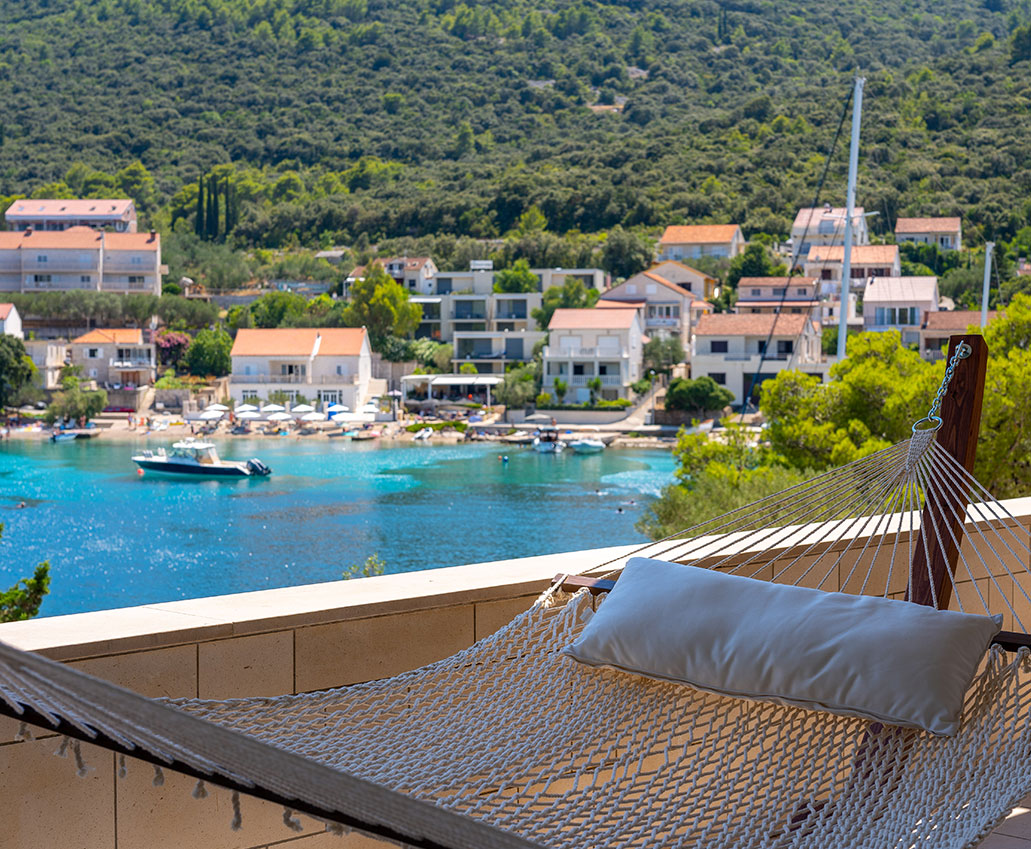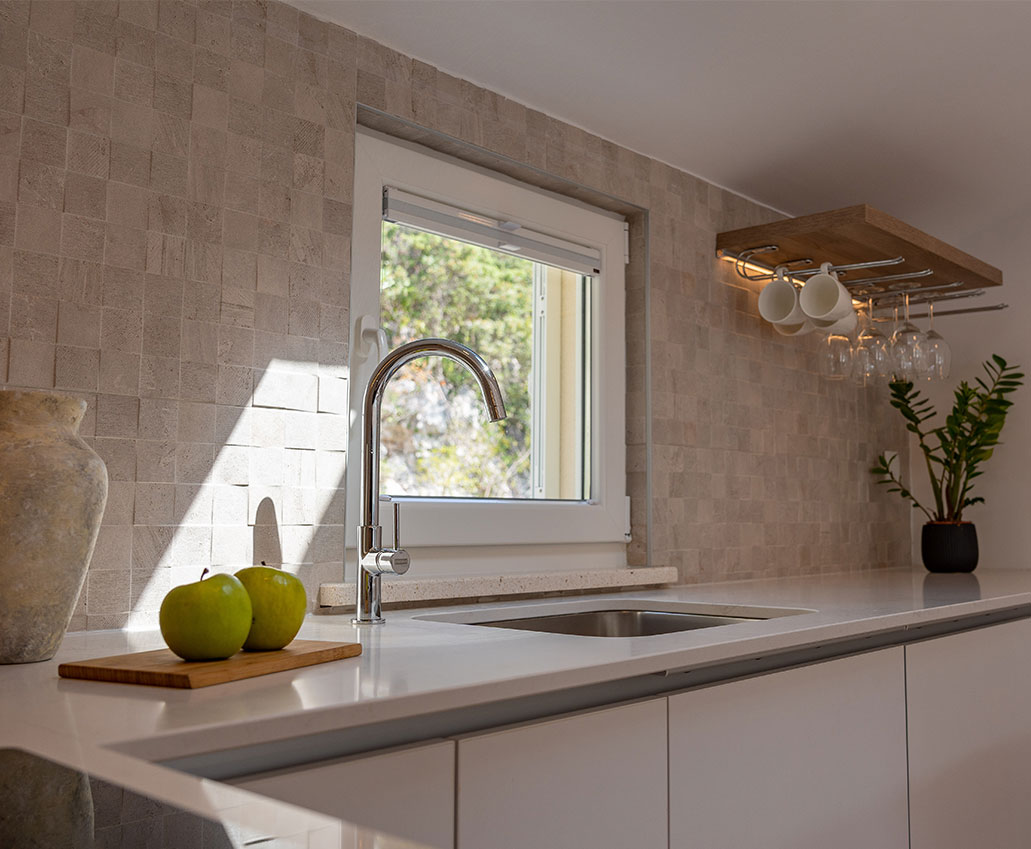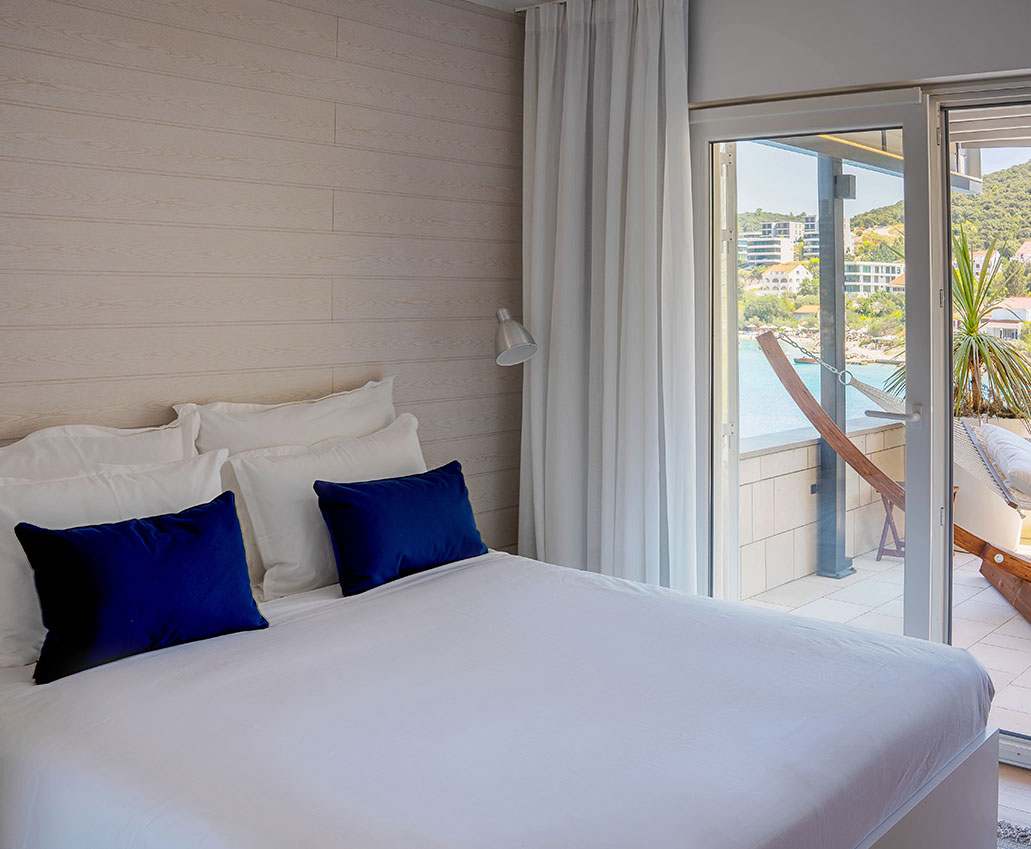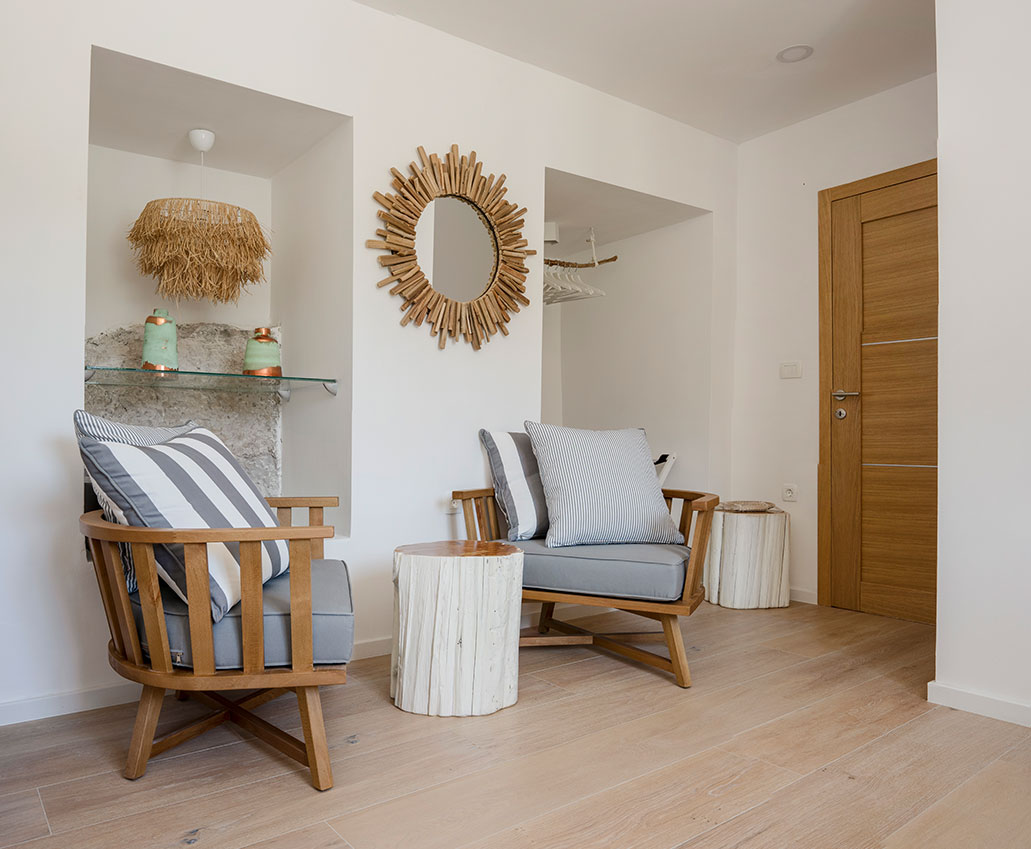 Location & Contacts
We are in the unspoiled bay of Zrnovska Banja, providing luminous turquoise waters right at your front door. We are located at the quiet end of the bay which provides guests with the opportunity to unwind within our tranquil atmosphere and are only a short drive to Korčula's historical old town.
MAPS & ACCESS